Carol Smith's EKGs
Press Release (June 2003)
Case Report ([RTF])


Jump to the:
Jun 2003 EKG
Nov 2000 EKG
Nov 1998 EKG
Apr 1997 EKG

Owen
I received in the mail today from my heart specialist, Dr. Au, a printout of my EKG, on the printout he wrote:
"LOOKS GOOD" "NO MI DAMAGE by EKG"
I now have stunning proof of how well the Tower Products combined with Unique E brand vitamin E works.
Also received Summary of My visit 6/16/03
Blood pressure 116/62

Pulse 70 / minute

weight 152 lbs
(I have lost 10 lbs since my heart attack by diet and exercise.)

Note: Keep up the good work. You are a great patient and taking truly great care of yourself and may God bless your efforts.

Dr. Au

Carol Smith
lori@solidnet.com

Jun 2003 EKG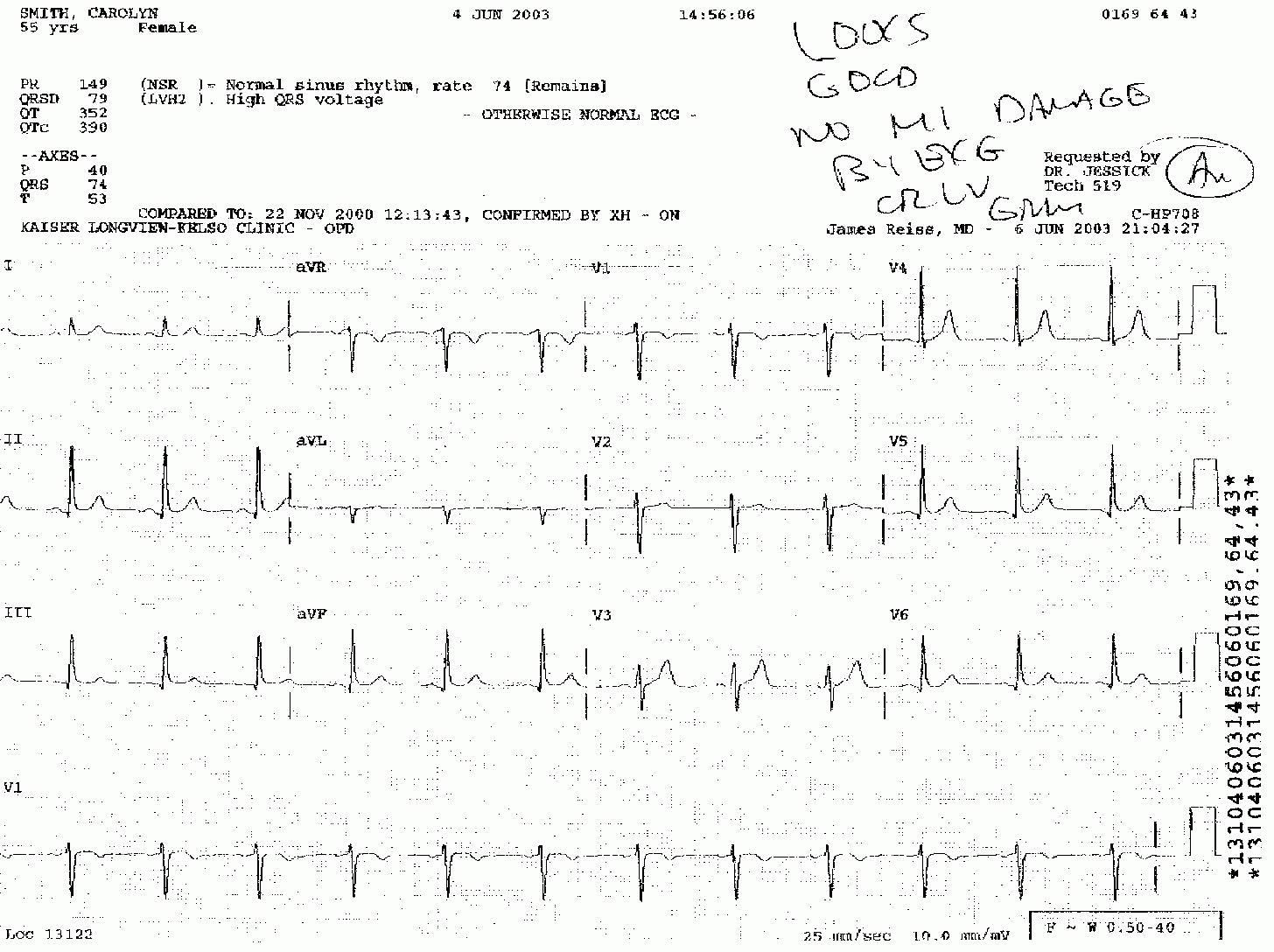 Nov 2000 EKG
Nov 1998 EKG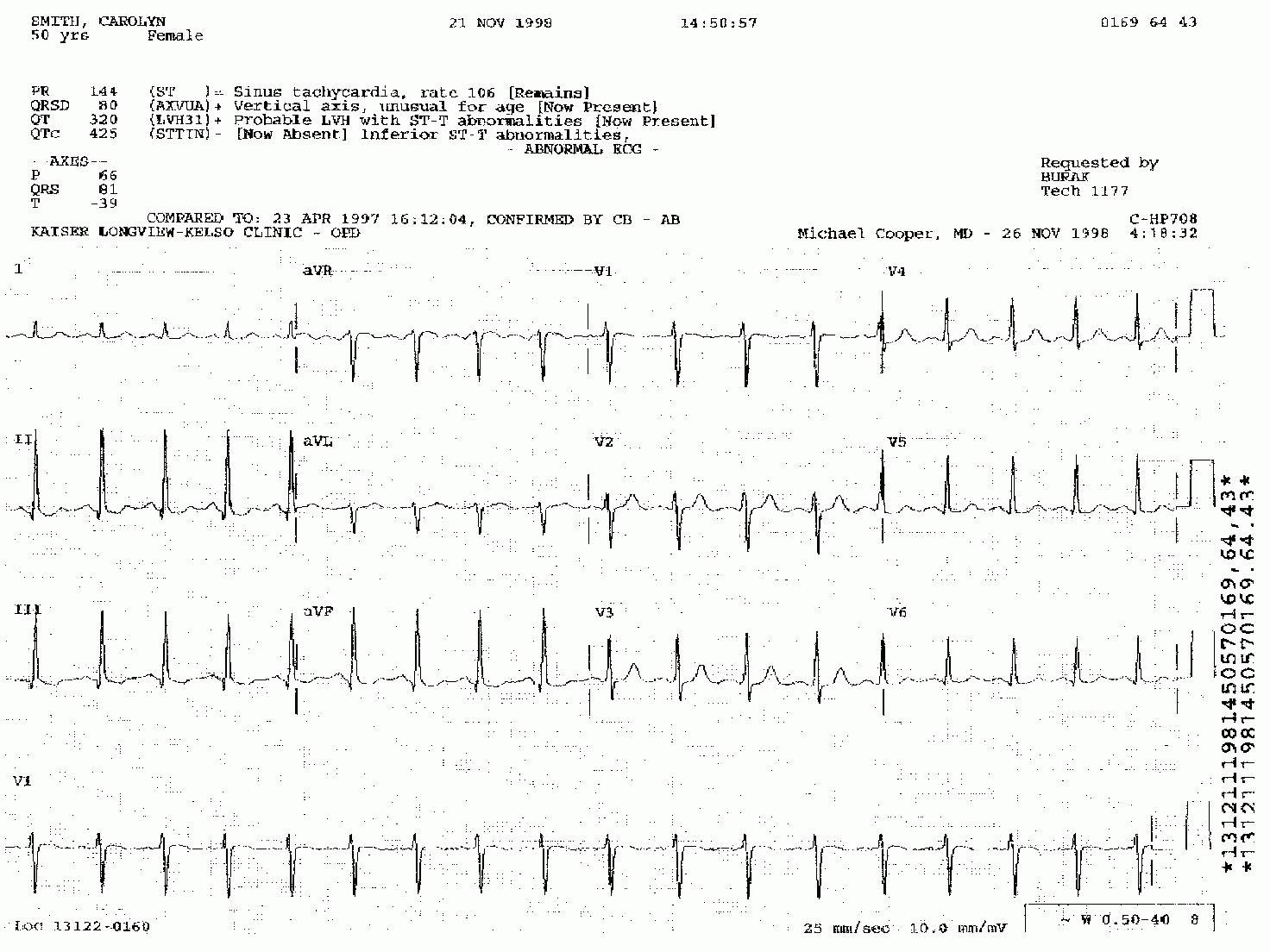 Apr 1997 EKG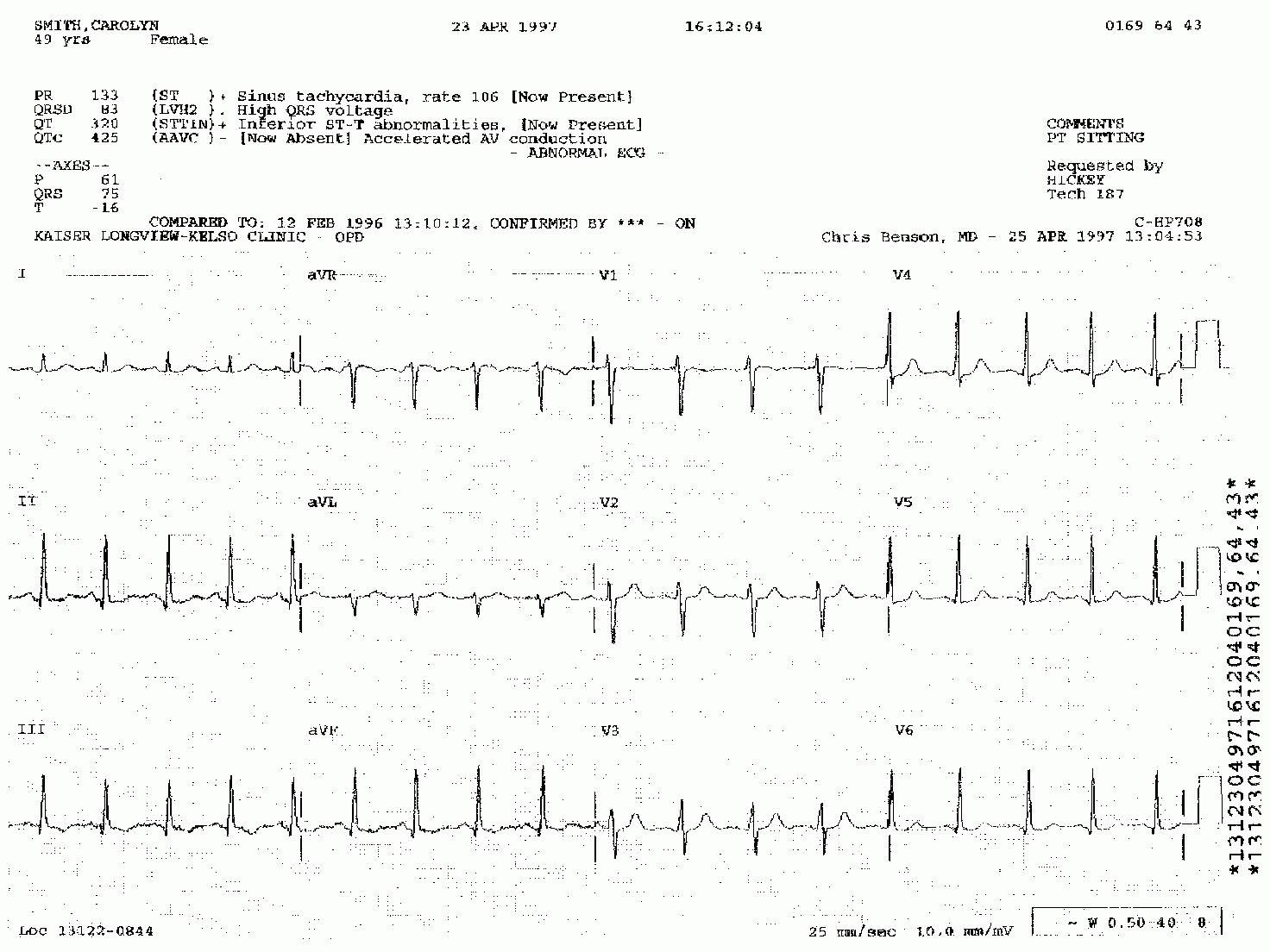 P.S. Could you send me some information on signing up to be a Distributor. I know at least 4 people interested in trying the HT after sharing my testamonial with them. I love helping people and really believe in what can be accomplished by using the Tower Heart Technology products and Unique E. I would like to find a way to reach out and share with more people.
Thank you
Carol
---
Heart Technology
Pauling THerapy